Life Coaching
Are you ready to transform your life so that you can have more, be more, and do more? Then Life Coaching is for you! Book your free 15-minute Strategy Call, and learn how to get started.
Get Started Today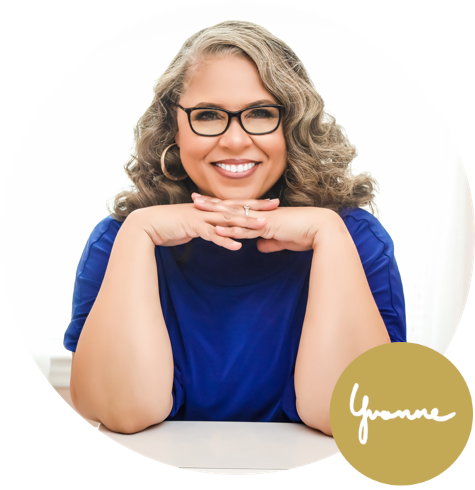 I'm your Life Coach, Yvonne Victor and I intimately understand your predicament.
I spent 30+ years in Corporate Administration, as an ambitious single mother, trying to create a better life for me and my children.
At times it seemed as if the deck was stacked against me.
No matter what I tried, I always fell short and I was stressed, hopeless and lost.
That's until I discovered a new way of thinking, being and living.
Then it seemed as if everything I wanted came to me with ease.
My mission is to teach as many people as I can how to reset and create the life of their dreams.
Overwhelmed with the amount of responsibilities you carry.
Discouraged by your lack of progress.
Unsure about your purpose and your next move.
Dissatisfied with the life you are living.
If you are like most busy professionals, you're ambitious and seek excellence in everything you do. Your goals are big and you're determined to achieve them.
However…life is busy and complicated and the last thing you want to do is add something more to your plate.
You want the results without the stress and overwhelm.
Coaching can help you achieve your goals, while minimalizing the amount of time and energy it would take you to do it alone.
1:1 Coaching provides the level of personal attention needed to achieve any goal. The focus is on you and only you. I believe that what you think, want and believe is the most important data required for your transformation, and so we don't require feedback from outside parties, although you may pursue that on your own if you please.
For any coaching experience to be successful, you have to be committed to the goal, engaged in the process and willing to make the necessary investments of time, energy and money. They are pivotal to your success.
Your Coach is a partner in your journey and is determined on getting you across the finish line.
Our 1:1 Coaching Program is tailor-made just for you.
You'll clarify your desire, as well as discover the blocks that may hinder your progress.
You'll create a strategy to help you achieve your goal.
You'll design a personalized step-by-step process to keep you moving in the right direction
You'll receive the accountability necessary for your success.
During this 12-week program you'll receive…
Weekly 60-minute Coaching Sessions
Weekly Client Session Notes
Weekly Mid-week Check Ins
Weekly Homework Assignments
The benefits of coaching are profound. Clients report feeling more powerful, focused and having a clearer vision of what they want from life. They also have been able to land dream jobs, improve relationships, increase wealth, start new businesses and establish healthy habits that garner a multitude of rewards.
Many also find that working with a Coach helped them to acheive the win faster than they would have by going it alone. They found themselves more prepared to seize opportunities, than their peers.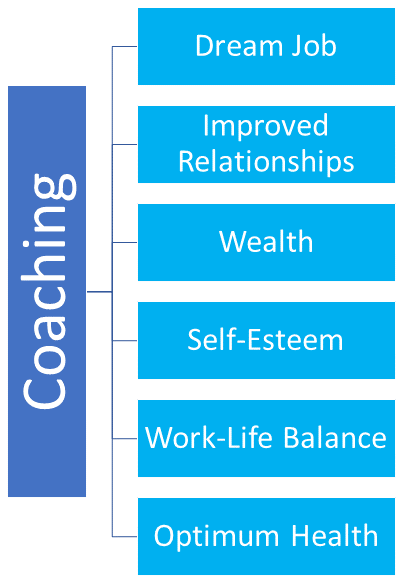 Ben O.
"Through both structured exercises and free-flowing conversation, Yvonne helped me to take stock of my current situation and aim towards the future I want to live in. Yvonne has been immensely helpful in my efforts to define a vision as well as the goals needed to realize it. I thoroughly recommend her coaching programs to anyone looking for clarity, introspection, and high-quality feedback."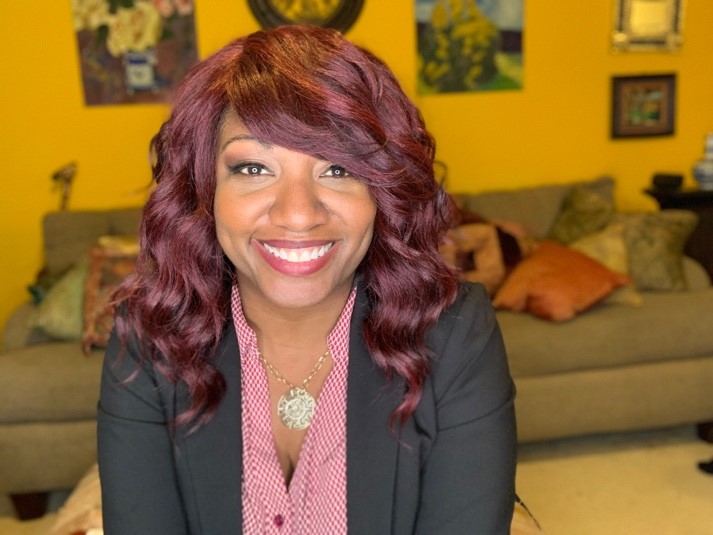 LaShundra R.
"I found Yvonne at just the right time to bring things home.  She provided guidance to ensure that I had a stronger foundation with the basics firmly intact.  But she provided an unexpected, but effective holistic approach to help work on the mind, the heart, and the wholeness of who I am.  In order to be a better business owner, it started with being a better me."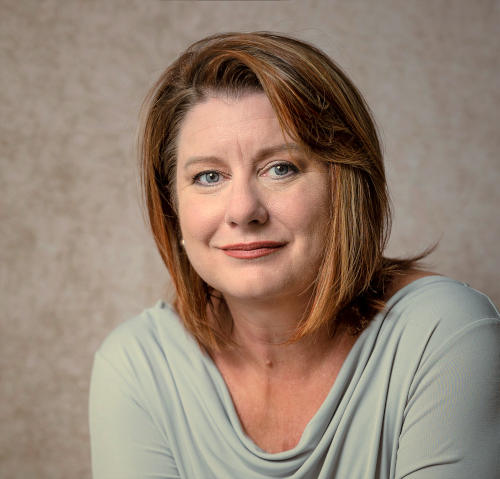 Angelean H.
"Every challenge I have faced I have been able to rely on Yvonne to remain calm and level headed, to help me focus on the impermanence of the situation and remain future focused. During rough times, Yvonne is a rock. She has an amazing ability step back and look at the big picture, keep me out of my head, and help me develop and stick to a plan that keeps my long-term goals alive regardless of short-term challenges or hiccups. "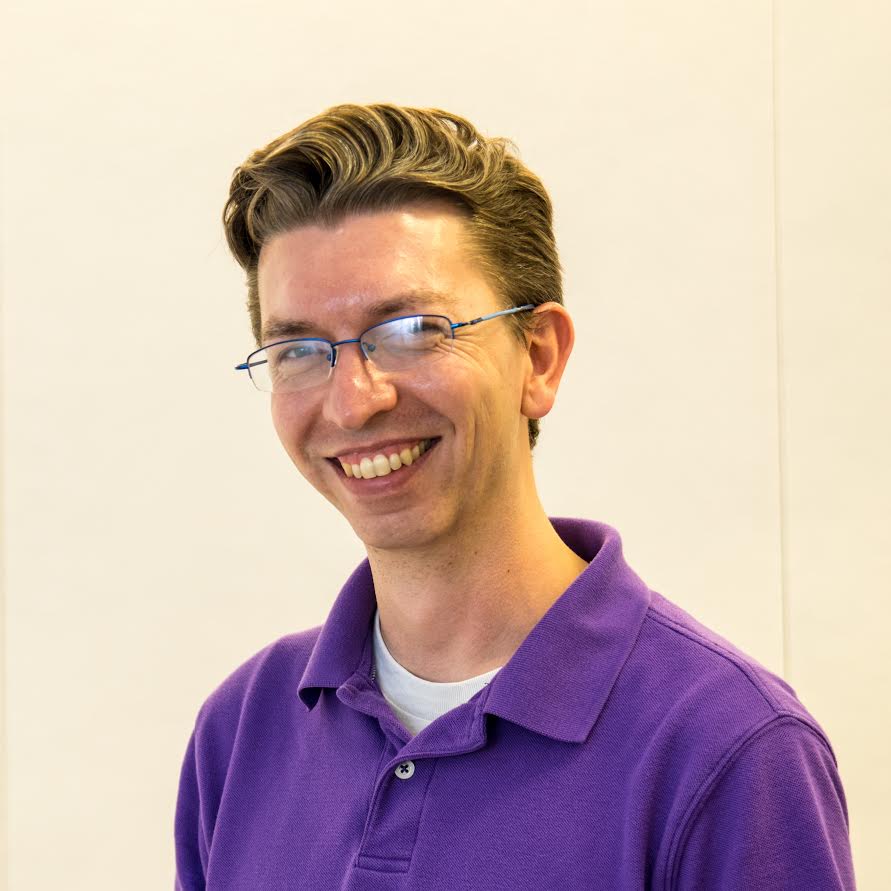 Jeffery P.
"Yvonne has always been there to listen and encourage me. Working full time and making a 3-year commitment to law school during the evenings was a big decision to make. She helped me make the choice to put in the effort and pursue my passions, and I have never regretted it. She helped me find self-confidence. Yvonne is a true friend and a great guide to whatever life has to bring."
How long will it take for me to reach my goal?
There are several factors that determine how fast you reach your end goal such as…the goal, human effort, life, etc. However, my average client reaches a significant shift in 12-weeks.
How much time do I need to commit?
I suggest that you carve out 2-3 hours per week minimum.
What if I don't like coaching?
Sometimes, my program is just not a good fit. I understand. So I provide information on my cancellation and refund policy in the contract. Be sure to read it carefully.
How much is your program?
The cost of the program depends on the complexity of the goal. Losing 10 pounds will cost significantly less than restructuring your business. Having said that, the cost should fall with the range of $5000 – $20,000. Our programs are personalized to your situation.
Are you certified?
Yes! I am certified by Coach Training Alliance, which is accredited by the International Coach Federation (ICF).
How important is reaching your goal?
Most people don't hire coaches to help them reach their goals. They prefer to go it alone. Statistics say that only 8-11% of them will reach the finish line.
But something tells me that you want better odds.
You're looking for a big win and you want it now!
Well, if you're ready…I'm ready.
Take the next step and sign up for your Free 15-minute Strategy Call.
We'll test the waters and see if our program is a good fit for you…before you make the investment.
Click the link below and book your call today!