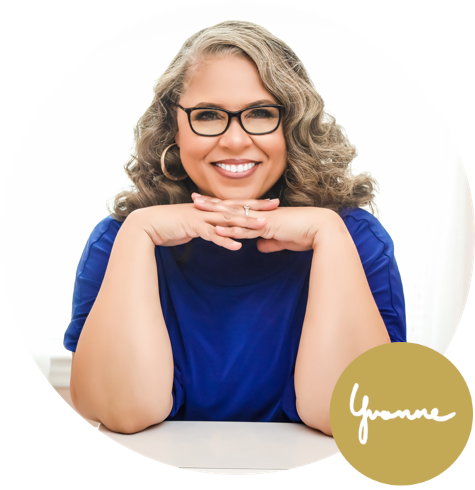 I'm your Life Coach, Yvonne Victor and I intimately understand your predicament.
I spent 30+ years in Corporate Administration, as an ambitious single mother, trying to create a better life for me and my children.
At times it seemed as if the deck was stacked against me.
No matter what I tried, I always fell short and I was stressed, hopeless and lost.
That's until I discovered a new way of thinking, being and living.
Then it seemed as if everything I wanted came to me with ease.
My mission is to teach as many people as I can how to reset and create the life of their dreams.
Are you ready to level-up your life?
Do you want to live authentically, on your terms?
Do you want to create more wealth?
Do you want more meaningful relationships?
Do you want a career that feeds your soul?
Do you want more fun and adventure?
Do you want optimum health?
Most people live their lives by default. They manage the life that was handed to them and dream about the life they wish they had.
However, this is not the only option. There's a better way to experience life, and that's by design.
Imagine recreating your life into one that is balanced, sustainable and fulfilling. A life where you show up authentically, and live life on your terms and by your rules. Where you live consciously according to your choices.
Feels good doesn't it?
If you are tired of life on the hamster wheel and are ready to live the life of your dreams…then this program is for you.
1:1 Coaching provides the level of personal attention needed to achieve any goal. The focus is on you and only you. I believe that what you think, want and believe is the most important data required for your transformation, and so we don't require feedback from outside parties, although you may pursue that on your own if you please.
For any coaching experience to be successful, you have to be committed to the goal, engaged in the process and willing to make the necessary investments of time, energy and money. They are pivotal to your success.
Your Coach is a partner in your journey and is determined on getting you across the finish line.
You'll create Your Ultimate Life Vision
You'll adopt the Mindset of a Champion
You'll create More Time for You
You'll add More Money to Your Bottom Line
You'll Fuel Consistent Success with Goals
You'll change Your Life One Decision at a Time
During this 12-week program you'll receive…
Weekly 60-minute Coaching Sessions
Weekly Client Session Notes
Weekly Mid-week Check Ins
Weekly Homework Assignments
The benefits of coaching are profound. Clients report feeling more powerful, focused and having a clearer vision of what they want from life. They also have been able to land dream jobs, improve relationships, increase wealth, start new businesses and establish healthy habits that garner a multitude of rewards.
Many also find that working with a Coach helped them to acheive the win faster than they would have by going it alone. They found themselves more prepared to seize opportunities, than their peers.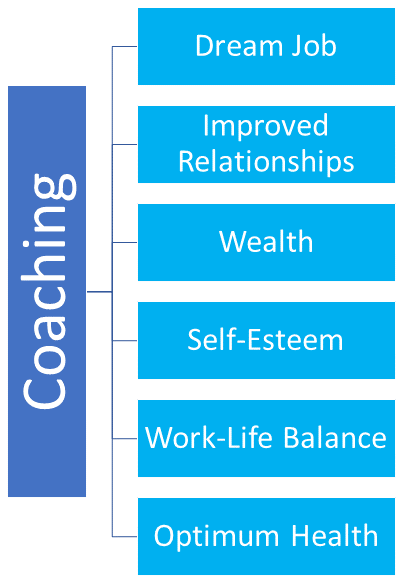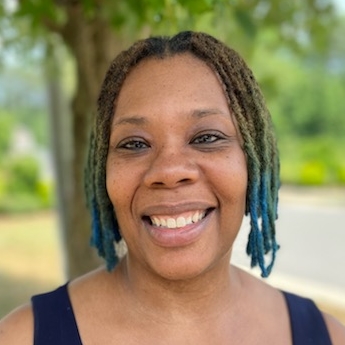 Tiffany S.
"I am incredibly grateful for meeting Yvonne and having the privilege of working with her.  Her life design program is highly recommended and has been the best investment that I've made in myself.  I'm happy that I'm no longer stuck and that I have tools in place so that I can continue to be successful and live a fulfilled life."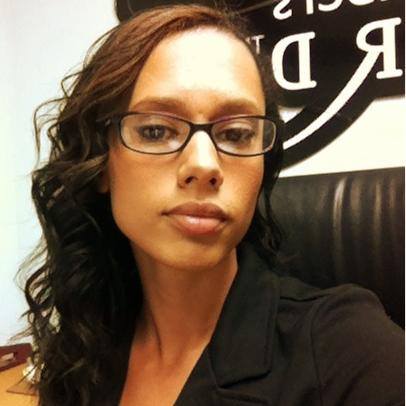 Stacie L.
"… beginning my life coaching sessions with Yvonne was one of the best decisions I ever made.  I needed someone to hold me accountable; to push me to be honest with myself and to be crystal clear about my vision for my life; and finally, to remind me to take it one step at a time. Yvonne is not only my life coach, but she is also an accountability partner, a friend, a mentor, and most importantly, another strong woman who walked in my shoes and offered guidance and practical solutions to help get me back on track."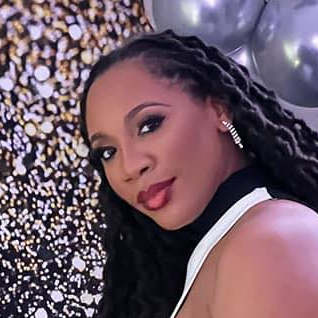 Candace A.
"I'll forever value my 12 weeks with Yvonne. She helped to relight the flame in me that went dormant, from being overwhelmed with the duties of life. She helped me put everything in its proper place and to strengthen my foundation, in preparation for my explosive next level of greatness. I'm forever grateful Yvonne! Love you for life!"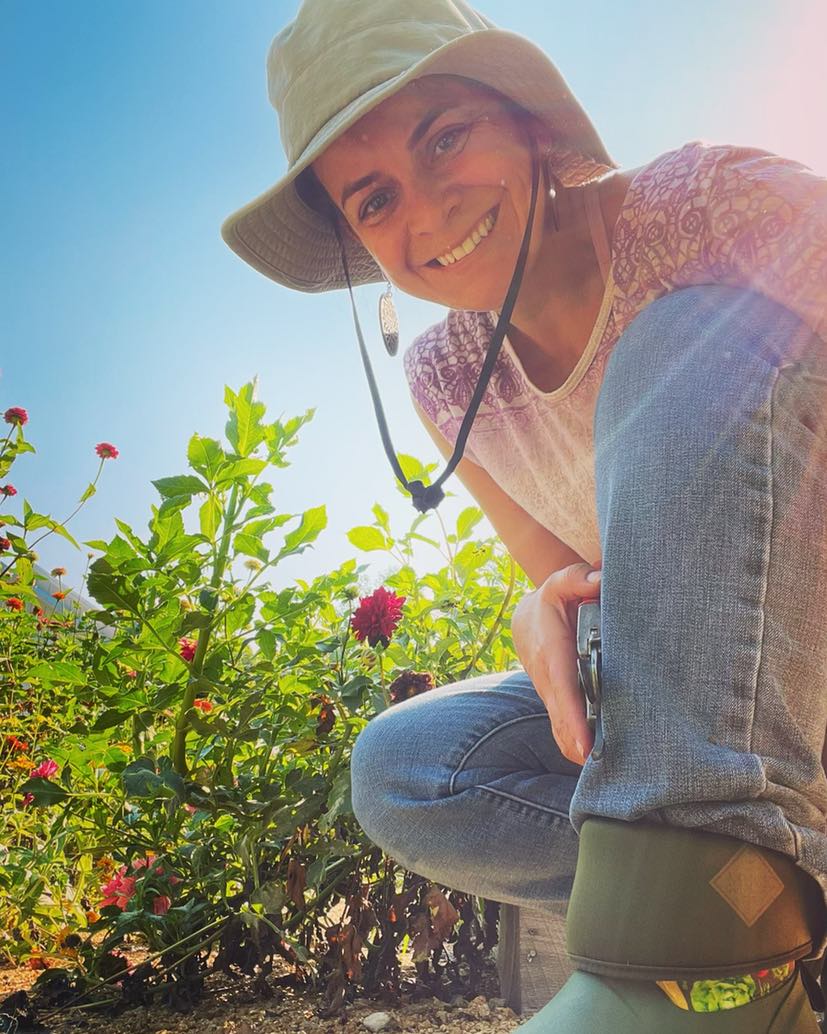 Priscilla B.
"I came to Yvonne focused on only one area of my life, my work. I was completely lost as to if I should move forward in my career and if so, what would be my next step. Yvonne's step-by-step method helped me to get clear about what I most wanted from life. Within the first month of coaching, I decided on my next adventure and worked through the homework to establish goals and a strategy. Today, I am happily pursuing my dreams. Thank you Yvonne for guiding me through this amazing self-discovery."
How is Life Design different from Life Coaching?
Life Design is a creative and holistic technique for creating life transformation. It is a hybrid program which combines curriculum and 1:1 coaching. It takes into account all of the parts of your life and how they work together. Traditional Coaching generally is focused on transforming one or two issues.
How much time do I need to commit?
I suggest that you carve out 2-3 hours per week minimum.
What if I don't like coaching?
Sometimes, my program is just not a good fit. I understand. So I provide information on my cancellation and refund policy in the contract. Be sure to read it carefully.
How much is your program?
The cost of this program is $5000 and runs for 12 consecutive weeks. We have a payment plan available if needed.
Are you certified?
Yes! I am certified by Coach Training Alliance, which is accredited by the International Coach Federation (ICF).
Most of my clients tell me that they wish they knew about Life Design about 20-30 years ago. They confess that their life would have looked very different and I think most of us can relate.
However, better now than never!
Here's your chance to reinvent you!
And if you're ready…I'm ready.
Take the next step and sign up for your Free 15-minute Strategy Call.
We'll test the waters and see if our program is a good fit for you…before you make the investment.
Click the link below and book your call today!